FACIALS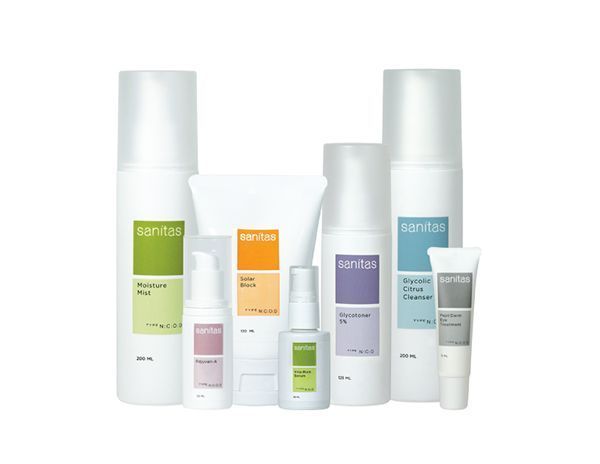 SANITAS is the ethical, exclusive Skin Care line of LITTLE MOROCCO. Free from: Parabens, SLS, Fragrance, Petrochemicals and Animal-Testing.


CLASSIC FACIAL
Your skin is given a thorough cleansing. An enzyme mask will be chosen for your specific skin condition, then massaged in to gently exfoliate dead skin cells. Steam is used. Extractions are then performed, if needed.. followed by a custom mask. Your shoulders and neck receive some much-needed massage therapy. Then a custom serum is massaged into the face, along with eye cream. Oil-free moisturizer will finish off your treatment. SPF is also applied, if necessary.
50-60 minutes $145
Retinol Booster $20 (provides added renewal of the skin)
QUICK 'FACELIFT' MASSAGE
The 'lifting' techniques learned over the years are utilized in this quick session. No facial. Goal is to give your face and neck a quick 'lift.' Makeup can be applied directly after.
20 minutes $65



EXPRESS FACIAL
Can't commit to an hour? Ok.. Basic cleanse, exfoliate, moisturize. No extractions.
25-30 minutes $90
Retinol Booster $20 (provides added renewal of the skin)




MICRODERMABRASION
Microdermbrasion is a treatment used to remove the top layer of dead skin. I prefer using a diamond-tip wand machine. While being performed, it feels like sandpaper on the skin, with a bit of suction behind. Most of my clients would describe it as 'relaxing.' The end result is skin that looks refined, smoother and more even in color.
50-60 minutes $155
20-25 minutes $90
TCA Booster $20 (provides extra exfoliation)
ABSOLUTE NIRVANA FACIAL
A facial for ultimate relaxation. If you love massage as much as a facial, this one's for you! The length of time is extended, allowing plenty of time for focused massage. Massage will include face, neck, scalp, shoulders, arms, hands and feet.
75 minutes $175
LYMPHATIC DRAINAGE FACIAL
Facial Cupping is performed on the chest, neck and face to stimulate the flow of your lymphatic fluid. The end result is a 'lifting' effect on the face and neck. Facial to follow.
75 minutes $185
JESSNER'S PEEL
A quick chemical peel treatment that is great for aging skin, 'sun spots,' acne.. Just about anyone will benefit from this combination peel. Minimal skin peeling expected afterwards, but with almost no irritation or redness. The result is refined skin that is more even in color. Recommend doing a series of 2-3 for best results.
15-20 minutes $95
GENTLEMAN'S FACIAL
A facial treatment tailored for his needs. My Signature Facial combined with 'grooming' of the brows, nose and ears. Treatment ends with a relaxing scalp massage.
45 minutes $125
DETOX FACIAL
For those with blackheads, milia, or mild acne. Extractions performed, along with High-Frequency. TCA 'Peel' treatment applied to finish off the facial.
60 minutes $165
PUMPKIN SCRUB FACIAL
A fun treatment utilizing a Pumpkin Mask... Yes, it smells like pumpkin! Incorporates a lemon scrub beforehand for double exfoliation. A true 'smells good' facial for every skin type. Upper body massage performed with Organic Pumpkin Seed Oil.
50-60 minutes $155
BACK DETOX TREATMENT
A back-focused treatment to clear up acne, congestion or inflammation on your back. Traditional cleansing, hot towels, extractions and a treatment mask will be performed.
50 minutes $175